I will be leading my next walk on Monday, 9th September at 10:30am. Meet between 10am to 10:30am in ticket hall of Old Street Station
(Northern Line City Branch / BR Northern City Line)
Short walk full of surprises led by Hidden London Walks guide and Somers Town History Club regular Steve McCarthy. Oliver Cromwell, Charlie Drake, The Krays, Arthur Scargill and William Blake are a just a few of the people who get a mention on this walk.  It will be a moderate walk some of which will be indoors. We will stop for tea (price included) when the need arises.
Looking forward to it.
Really enjoyed this walk , very interesting with lots of theatrics,   what  a great way to help remember some amazing previously unknown facts.  Thank you Stephen for the extra time you spent with us .

 

Below  a previous walk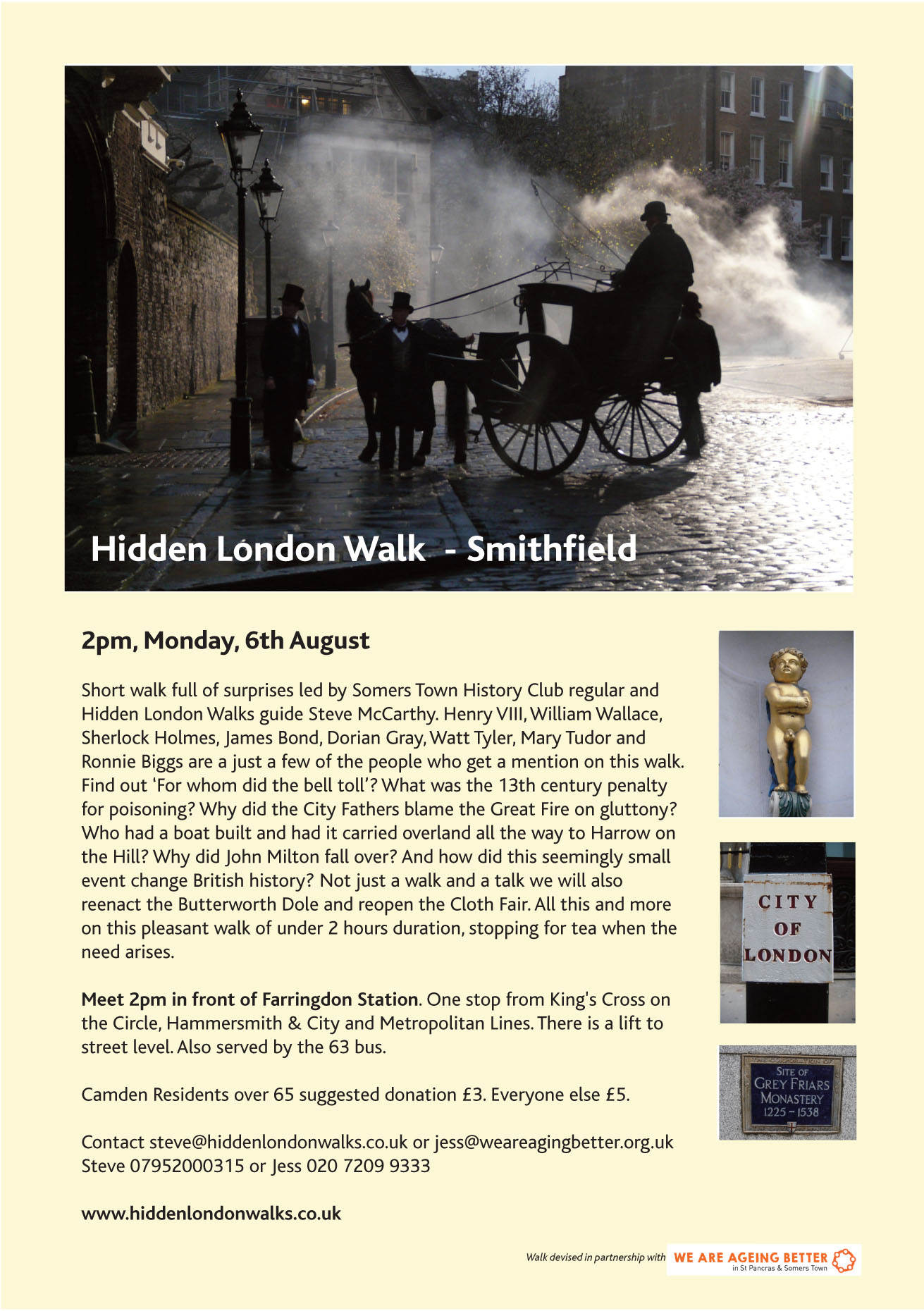 Camden Residents over 65 suggested donation £3.
Everyone else £5.
Contact steve@hiddenlondonwalks.co.uk or jess@weareagingbetter.org.uk
Steve 07952000315 or Jess 020 7209 9333
Booking recommended.