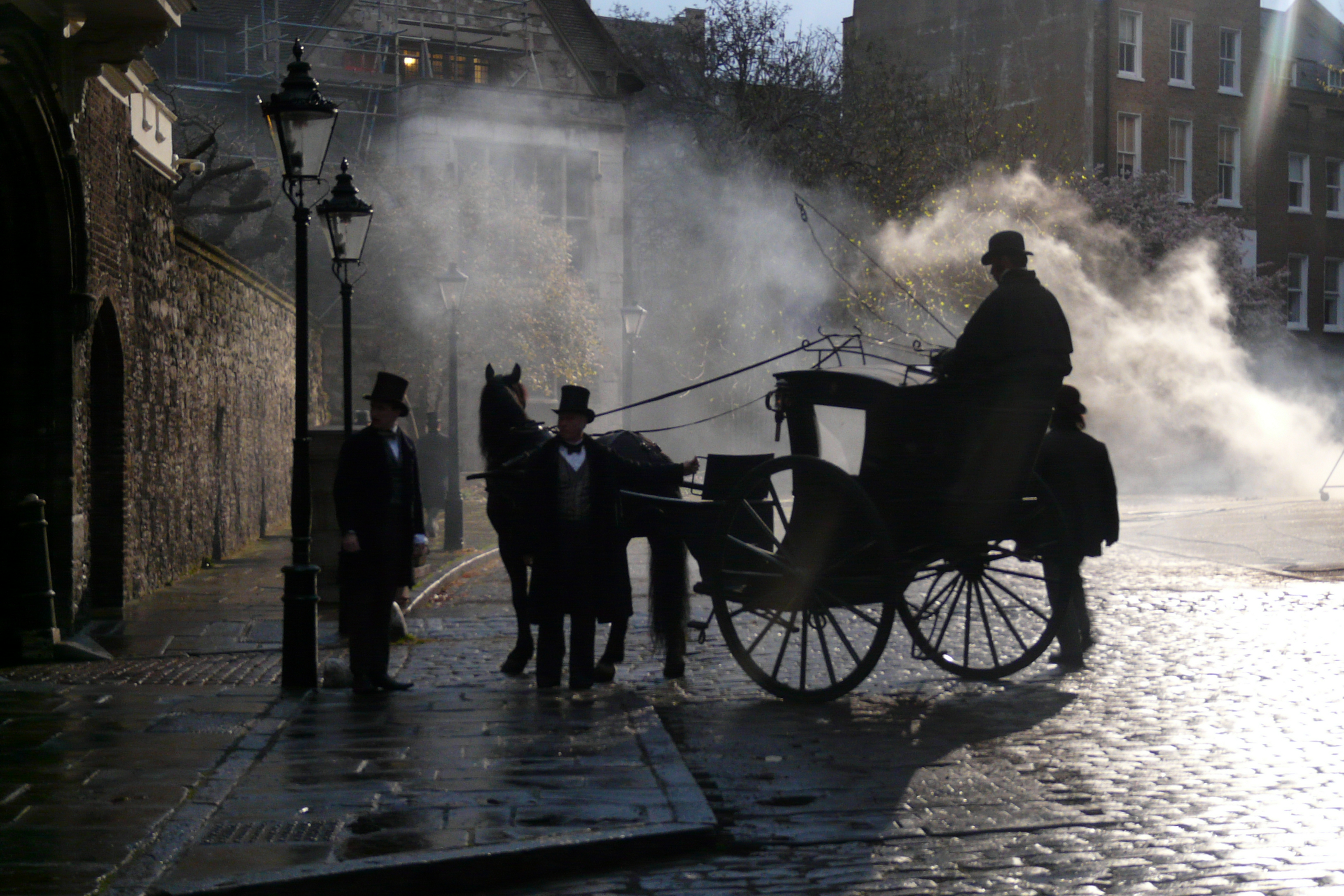 Henry VIII, William Wallace, Sherlock Holmes, James Bond, Dorian Gray, Watt Tyler and Benjamin Franklin are a just a few of the people who get a mention on this walk. Find out 'For whom did the bell toll' ?What was the 13th century penalty for poisoning? Why did the City Fathers blame the Great Fire on gluttony? Who had a boat built and had it carried overland all the way to Harrow on the Hill? Why did John Milton fall over? And how did this seemingly small event change British history? All this and more on this pleasant walk of under 2 hours duration.
City of London Walk 1
Coming Soon – Somers Town Walk 2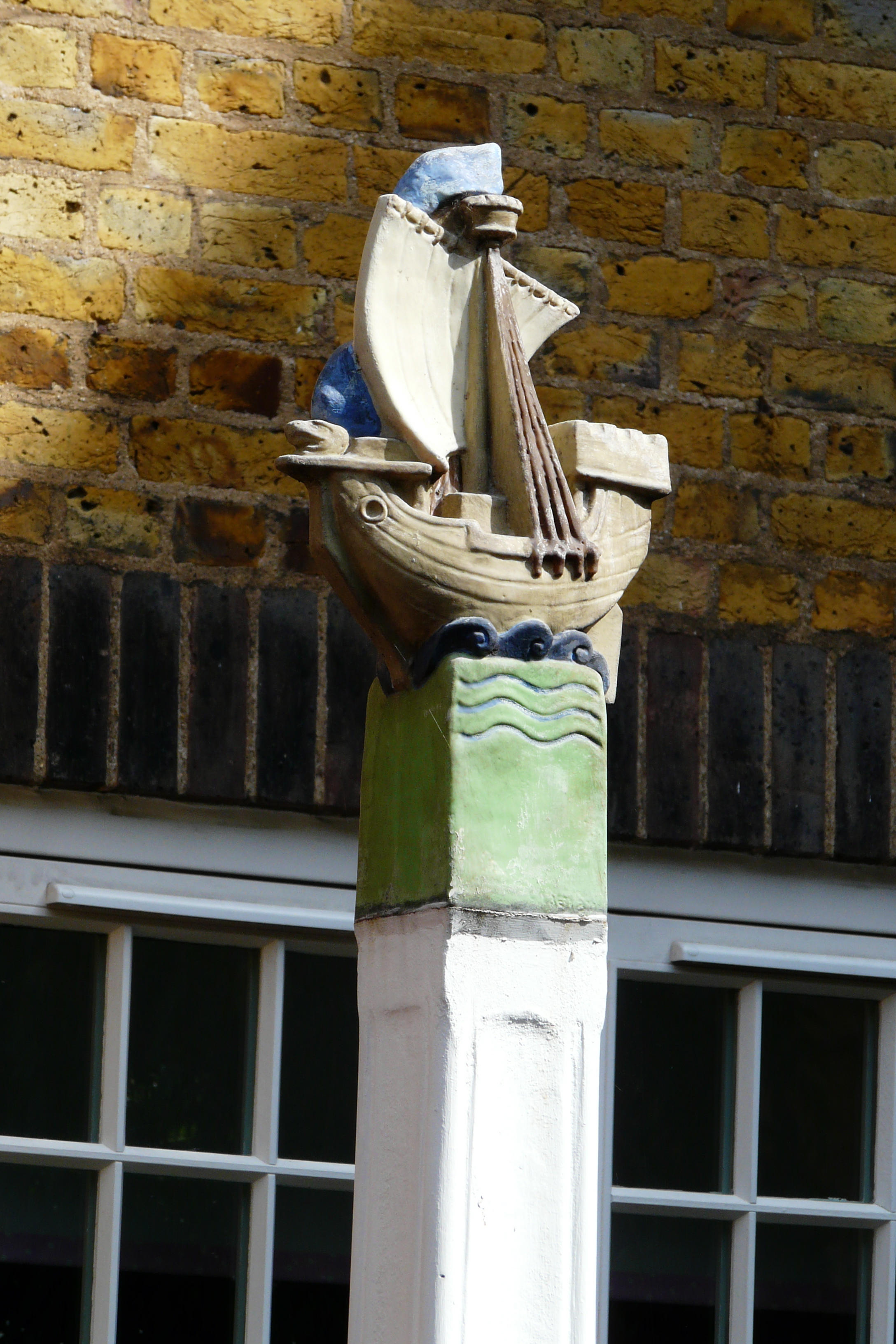 Walk 3 terminated due to HS2 works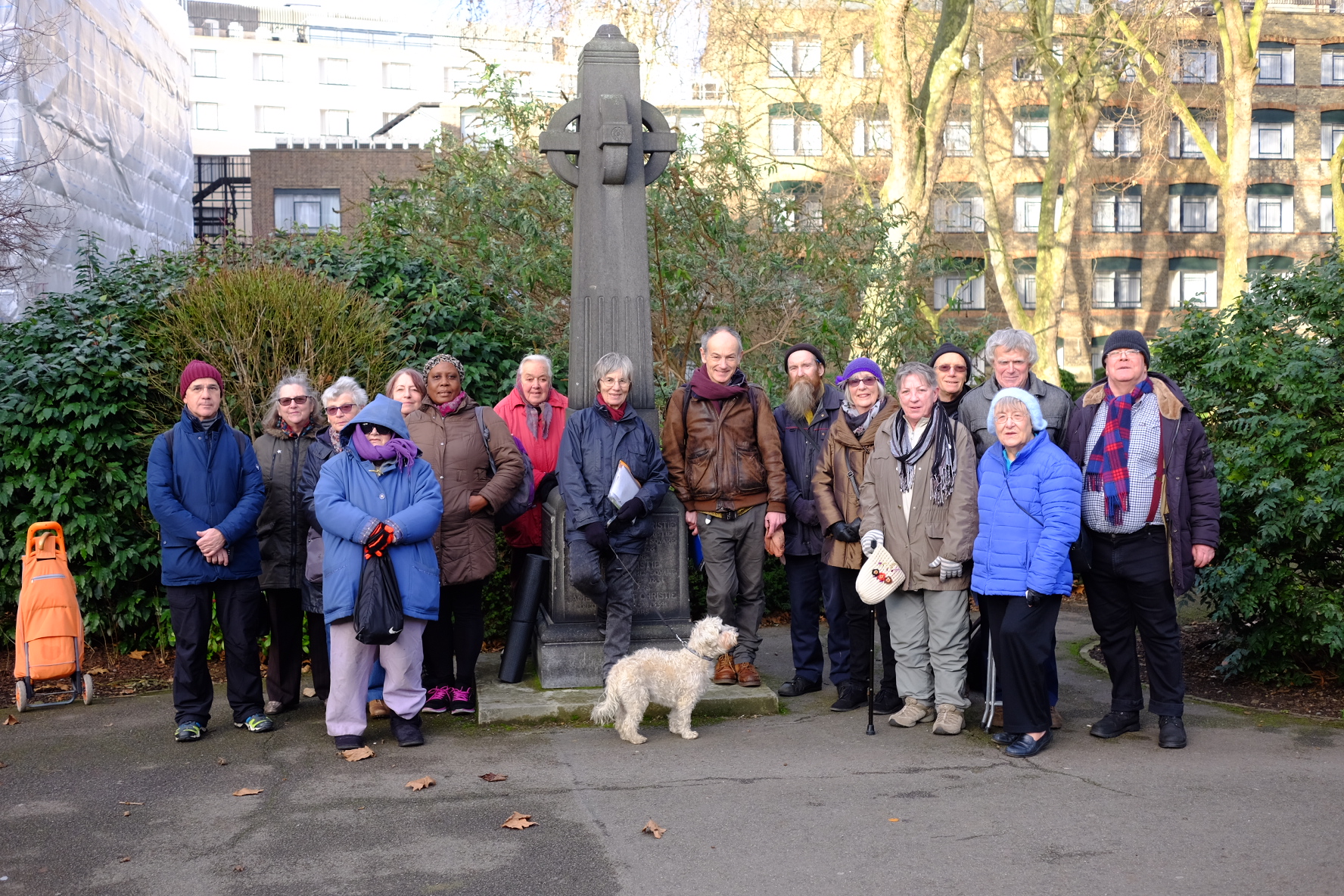 St. James's Gardens, a former 19th century burial ground in West Euston, is to be demolished for the HS2. Access is no longer possible. (This walk was in January 2017. I am pictured centre in the brown leather jacket).
  Mary Wood said:
August 8, 2018 at 1:49 pm
Really enjoyed this walk, very interesting with lots of theatrics, what a great way to help remember some amazing previously unknown facts. Thank you Stephen for the extra time you spent with us.
   Richard Ekins said: